Fortress Certified Warranty
Many drivers who shop for used vehicles in Forsyth have questions about coverage. Volume Chevrolet has select vehicles that are available with the Fortress Warranty, a comprehensive set of amenities that come with the assurance of inspections and up to 7 years of coverage. So, what does the Fortress warranty cover? Let's find out below!
What are the Benefits of Volume Chevrolet's Fortress Warranty?
What does the Fortress Warranty cover? Fortress-certified vehicles have plenty of special perks that'll help any Griffin feel more secure in their decision. Let's look at the Fortress Warranty benefits:
A multipoint inspection that results in a Fortress-Certified vehicle.
A full CarFax report
Service at a service center with a fortress-certified technician
Special financing
7-Year/ 125,000 Mile Limited Powertrain Coverage
24-Hour Roadside Assistance
Fortress Wrap Coverage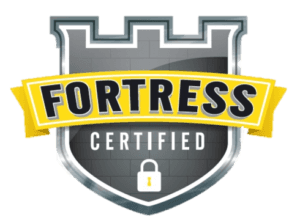 7 Year– 125,000 mile Powertrain Warranty
Rental Car-Up to $35 per day and Up to 5 days per covered breakdown
24 Hour Roadside Assistance
What Parts Does the Fortress Warranty Cover?
If you get the Fortress Warranty at our Forsyth car dealership, you're getting coverage on tons of vehicle components, including:
Engine Components
All internal lubricated parts
Cylinder heads
Flywheel
Manifold (Exhaust & Intake)
Water pump
Fuel pump
Thermostat housing
Valve covers
Timing & side covers
Engine mounts
Harmonic balancer
Seals & gaskets
Transmission Components
All internal lubricated parts
Torque converter
Pressure regulator valve & switches
Solenoids
Clutch, drums, pistons & steel plates
Speedometer drive gear assembly
Bell housing
Transmission mounts
Seals & gaskets
Drive Axel Components
All internally lubricated parts including CV joints
Differential/Axle housing
Axles/Halt shafts & wheel bearings
U-joints & prop shafts
Center & support bearings
Seals & gaskets
Why Buy a Used Car at Volume Chevrolet?
Looking for a Forsyth or Forsyth car dealer with used cars? At Volume Chevrolet, we make sure to have a wide selection of used cars for all your driving needs. We've got the perks of the Fortress Warranty, but plenty of other resources you'll find useful when you're shopping for a used car:
Build a Fortress Around Your Future With the Fortress Warranty!
Volume Chevrolet is proud to be a Forsyth car dealer that offers the Fortress Warranty! It's truly one of the best coverage options available on used cars. If you're curious, please contact us today with any questions about our used cars, warranties, and more!