The Importance of Winter Maintenance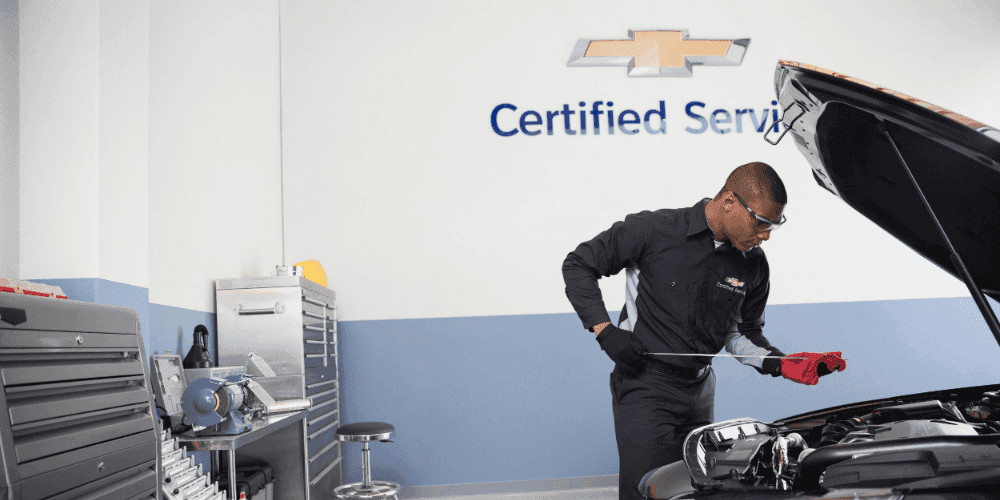 ---
As the days get shorter and the weather gets cooler, our minds turn toward the holiday season and gathering with distant family and friends. The season also involves a lot of travel, whether it's just a few hours around Griffin for holiday shopping or a cross-country trek to visit relatives. Preventative winter maintenance on your vehicle is essential to keep yourself safe from whatever the season throws at you. Learn more about this important yearly service check with Volume Chevrolet, and see why winter maintenance can be one of the most important services you can receive.
Prioritize Your Safety
Winter maintenance checks are one of the best ways of making sure you and your passengers stay safe on the McDonough roads this season. To avoid accidents on roads with ice, snow, or sleet this season, inspect these parts of your vehicle regularly:
Tire Pressure: As the temperatures begin to change, your tires may begin to deflate. Perform regular pressure checks on all four tires and ensure they meet the inflation level recommended by your owner's manual. Proper tire pressure can increase your traction while on subpar roads and, as an added benefit, can help your fuel economy.
Tire Tread: Are your tires looking a little bare? Good tread is essential to keeping your traction on the Forsyth roads. Inspect your tires for uneven or heavily-worn tread and contact our tire center to order new ones before the cold hits.
Brakes: Have your brakes checked regularly during the winter months, no matter what service your vehicle is in for. Wet roads can cause rust to build up, reducing your brake performance.
Protect Yourself From the Elements
Staying safe means more than just preventing slips on the roads. Winter weather can throw other obstacles in your path, like extreme cold and low visibility. Prevent yourself from driving blind or having your vehicle fail on you by having these systems checked before the cold hits:
Battery: Run a battery test and inspect the battery terminal to see if your battery needs to be replaced. Cold weather makes it harder for your car to start, and the last thing you want when it's freezing outside is to have to jump-start your car.
Oil: The cold tends to make the oil in your engine thicken. To keep your engine smooth throughout the season, have a routine oil check scheduled before the temperatures drop.
Fluid Levels: Inspect the fluids in your vehicle, like the coolant, antifreeze, or wiper fluids, to make sure you're topped off.
Lights: The last thing you want in inclement weather is to have your visibility drop. Have your electrical system tested to make sure all your headlights are working properly, and buy backups in case the bulbs burn out from our parts center.
Keep Comfortable in the Cold Months
Once you've made sure your vehicle will keep running through the winter months, it's important to make sure that you and your passengers remain safe and comfortable as well. Your heating system will be essential when the temperature dips; test it now before you end up cold and miserable on your daily commutes. If you find the heating system not working the way it should, schedule an appointment with our service team to get the system back in tip-top shape.
Outside of your physical comfort, you can also give yourself peace of mind. Put together a winter emergency kit for your car and place it somewhere easily accessible. The kit can include things like blankets, hats and gloves, hand warmers, a portable phone charger, food, and water so that, in case of an emergency, you won't be completely stranded.
Schedule Your Winter Maintenance with Volume Chevrolet!
Tick off some of the items in this guide by visiting the Volume Chevrolet service department in Forsyth, where we can perform all the checks and changes you might need before the winter hits. Drive with confidence this winter, knowing that you've prepared your vehicle for the worst that the winter has to offer — no matter where the season takes you.