Best Restaurants in Barnesville, GA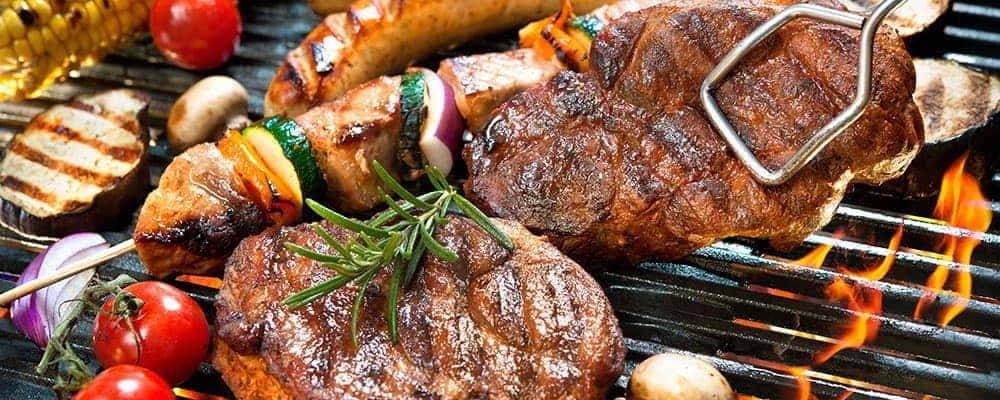 Looking for the best restaurants in Barnesville, GA? Just a few of our own personal favorites would have to include:
Deraney's Two City Tavern
Shane's Rib Shack
Tim's Lighthouse Buffet and Country Cookin'
Pastime Grill
Big Chic
Diners visit from Griffin, McDonough, Forsyth, and beyond. Read on to find out why. Indulge yourself at one of Barnesville's most popular restaurants.
Deraney's Two City Tavern
Looking for mouthwatering pizza and other Italian comfort food favorites? Deraney's Two City Tavern should certainly be on your radar. Whether you're looking for classic pizza dishes, parmesan chicken, fully stuffed calzones, or a huge plate of spaghetti, their menu is sure to hit the spot.
Shane's Rib Shack
One of the country's most popular fast casual BBQ places, Shane's Rib Shack is famous for their slow-cooked baby back ribs, Southern style side dishes, and their hand-chopped chicken and pork. If you're looking to treat yourself with the some of the south's most indulgent cuisine, Shane's Rib Shack has what you're seeking.
Tim's Lighthouse Buffet and Country Cookin'
As you might have guessed, the team at Tim's Lighthouse Buffet pride themselves on good old fashioned cookin' and warm southern service. All food is prepared fresh and cooked to perfection, so visit whether you're looking for breakfast, lunch, or dinner.
Pastime Grill
A wonderful family style American restaurant set right in the heart of Barnesville, just a few of Pastime Grill's most popular dishes include melt in your mouth prime rib and fluffy baked potato. They tend to get crowded on weekends, so make sure you book ahead.
Big Chic
If you want chicken, Big Chic is guaranteed to offer what you're seeking. They prepare it every way you could think of, and they also offer a fantastic selection of fish, potatoes, hot wings, wraps, sandwiches, and more.
Find Out More About Barnesville Hotspots with Volume Chevrolet
Whether you want to explore the latest Chevy lineup, compare models like the Chevy Equinox vs. Ford Escape, check out the Chevy Silverado price, or find out about the best ribs Barnesville has to offer, the team here at Volume Chevrolet can help. Simply get in touch today for any further advice or assistance. We can even help you learn more about a secured car loan.